My office is comprised of three sister companies (with a fourth located in Williamsburg), and we don't necessarily get the opportunity to work together that much.  Our benevolent and masterful CEO takes it upon himself to breed a sense of commeraderie among the different companies.  He does this by throwing parties.
We've done a sake tasting, with a full range of sakes from all over Japan, catered with a fine selection of sushi.  We've had dancers perform in our gallery.  World-class photographers have put their work on display while we drank fine wines.
Then I got in the boss' ear.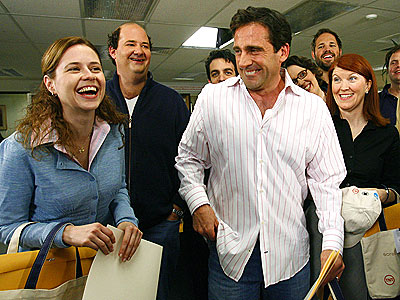 The next mixer was a beer tasting, with a trivia game show hosted by yours truly.  It was such a wild success that I've been tapped once again to devise a party theme.  Now, what honestly started as a joke, has become a reality.  Next Friday, I will be hosting a chicken wing tasting party.
The office will be taken over by six flavors of premium chicken wings, a wide selection of beer, and a live bluegrass band.  I've even been pulled out of honest-to-goodness software development in order to help plan this wingding.
I love this place.